Cobraflex Line of Printers - Changing The Screen Printing Industry
Introducing the next frontier in textile printing technology. Cobraflex DTF/DFT latest commercial printers redefines the industry by offering the unprecedented ability to print on different kinds of fabrics, and beyond. As the printing world advances, it's evident that our cutting-edge technology is at the forefront of this revolution, rapidly gaining popularity as the go-to choice for textile printing when compared to traditional methods.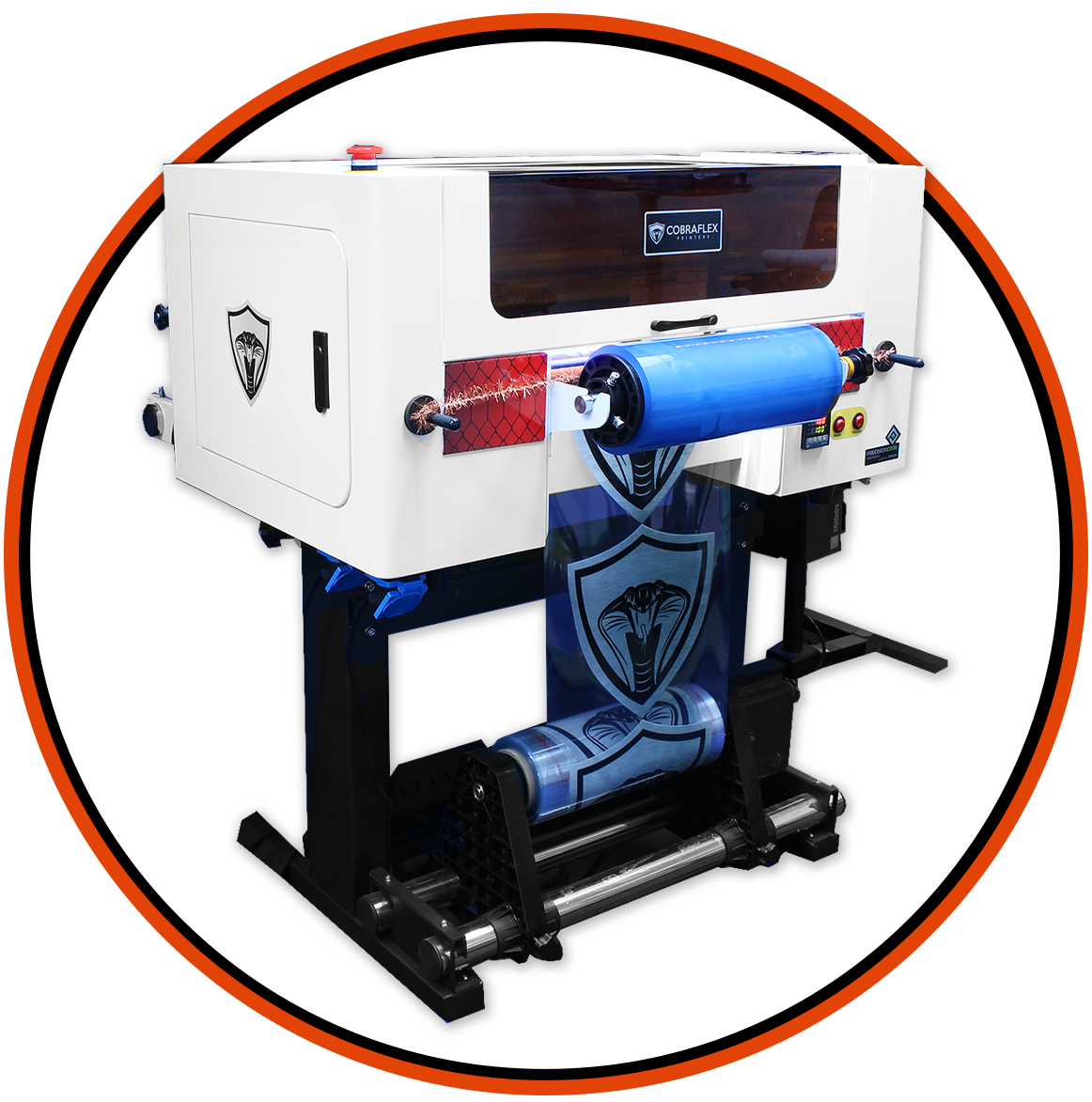 Printhead: 2*Epson XP600
Printing Speed: 4PASS 3M²/h 6 PASS 2.6M²/h 8PASS 2M²/h 12PASS 1.5M²/h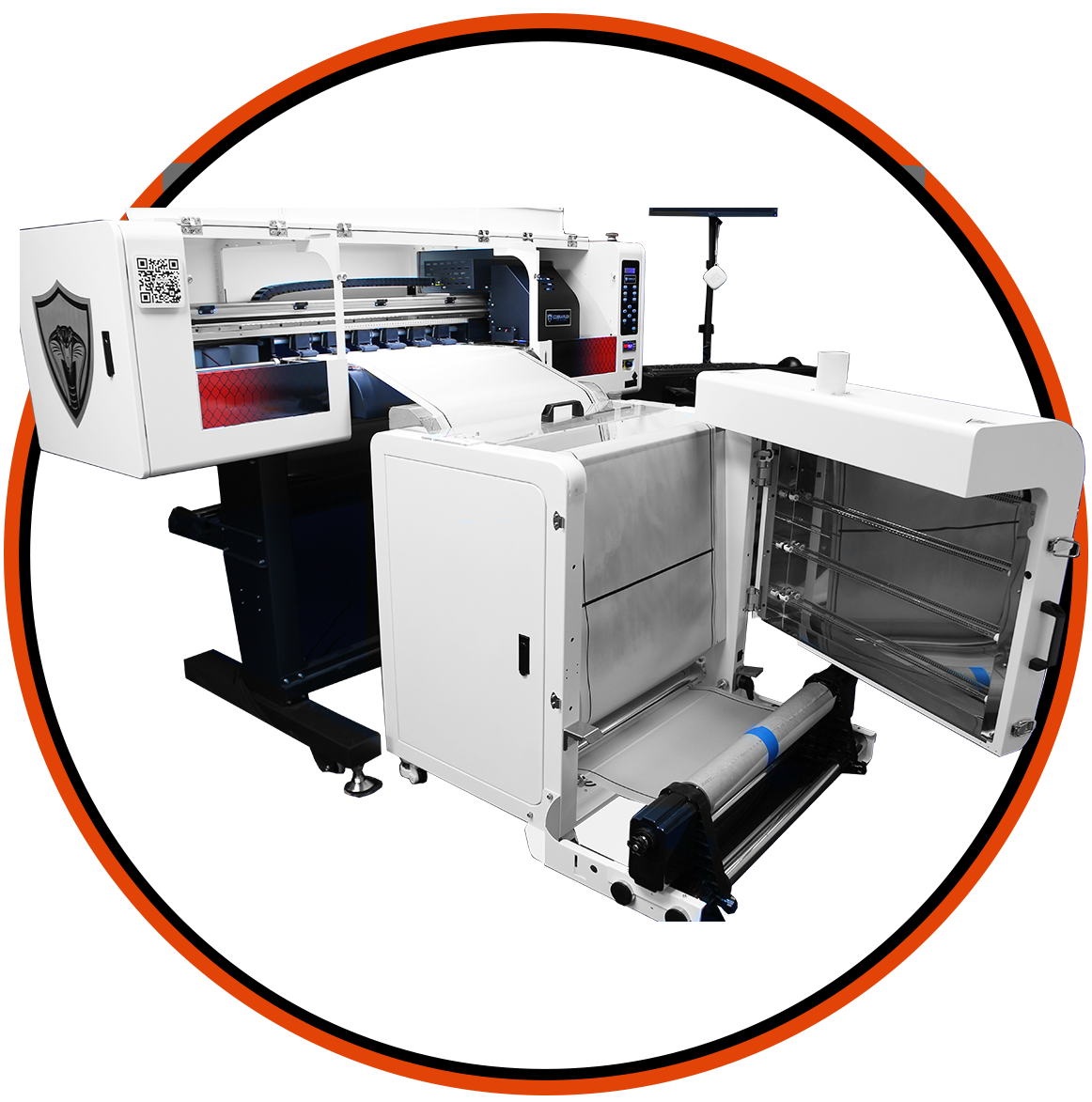 Powder solution for PET transfer film: You can now print with a 24-inch unit that prints full CMYKW inks.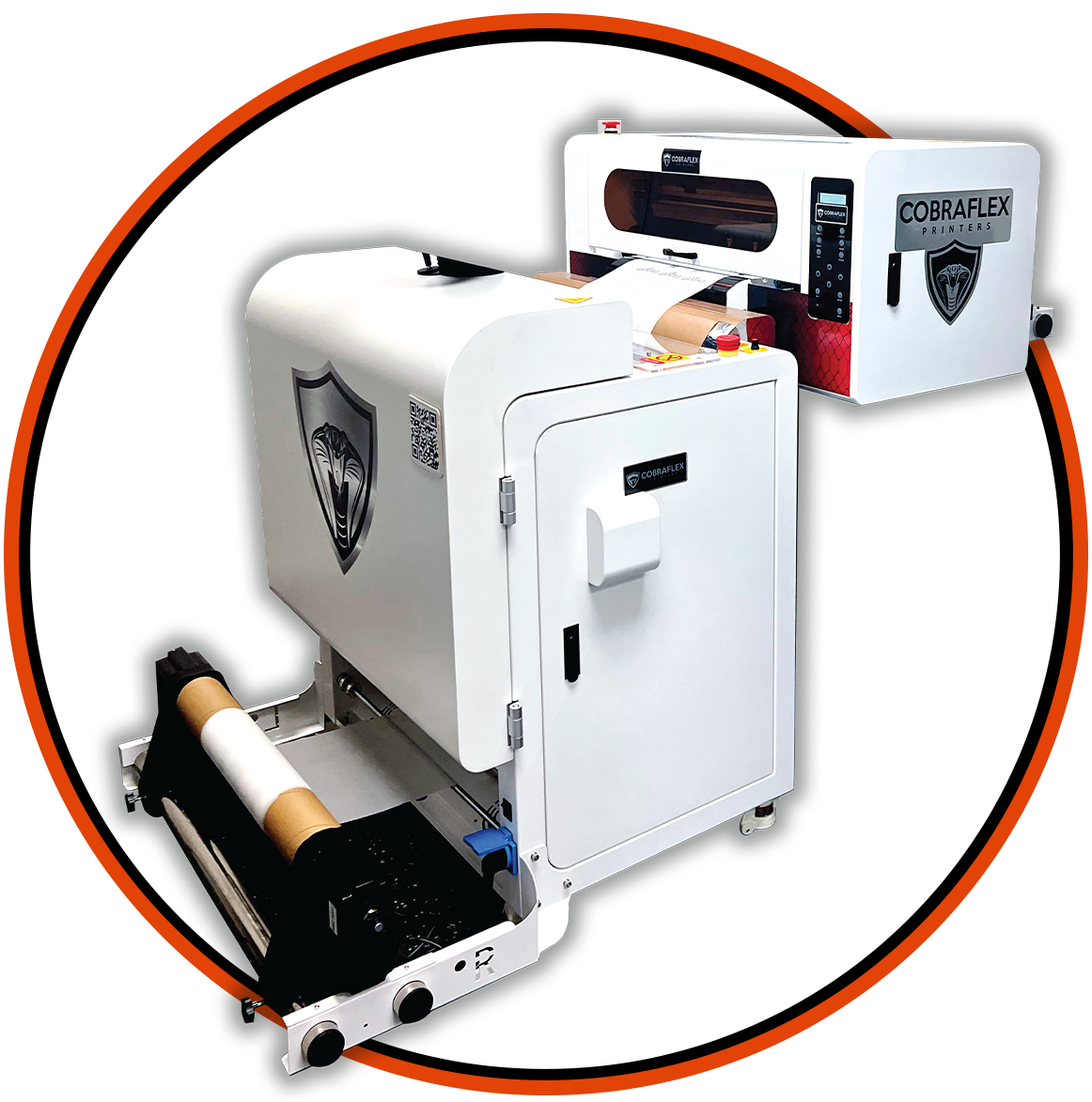 Printhead: 2*Epson XP600
         Printing Speed: 4.5m²/h
         Print Width: 30cm (12 inch)
Looking to take your screen print, embroidery large format or
promotional product company to the next level.
Try Direct to film apparel printing