No Powder Cobraflex Printers
Commercial grade professional line of  Powder DTF and  No Powder DTF Printers.
Are you ready to change the Screen printing industry
Introducing The Cobraflex Line of Printers
The industry leader in DTF and No Powder DTF printers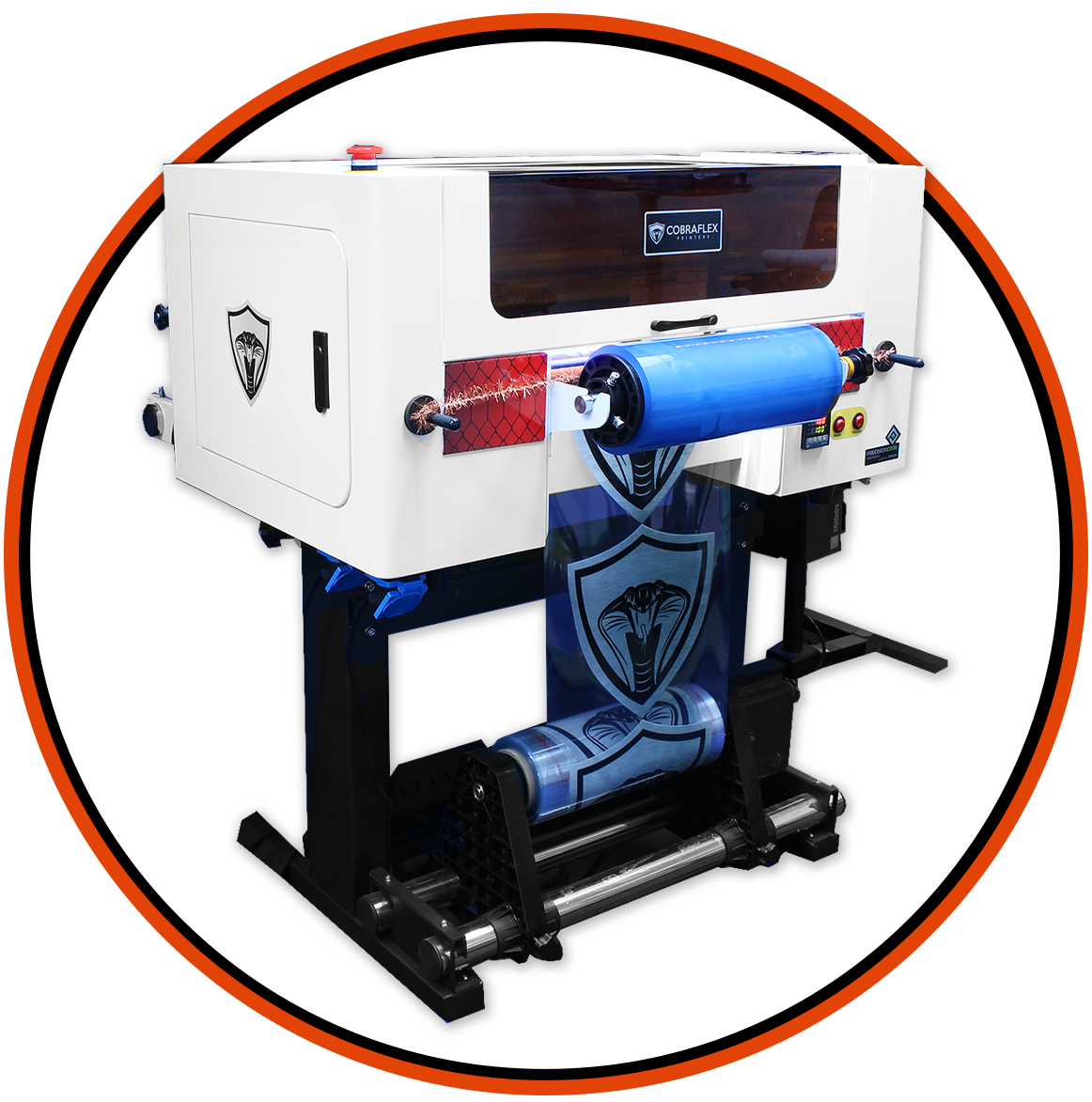 Printhead: 2*Epson XP600
Printing Speed: 4PASS 3M²/h 6 PASS 2.6M²/h 8PASS 2M²/h 12PASS 1.5M²/h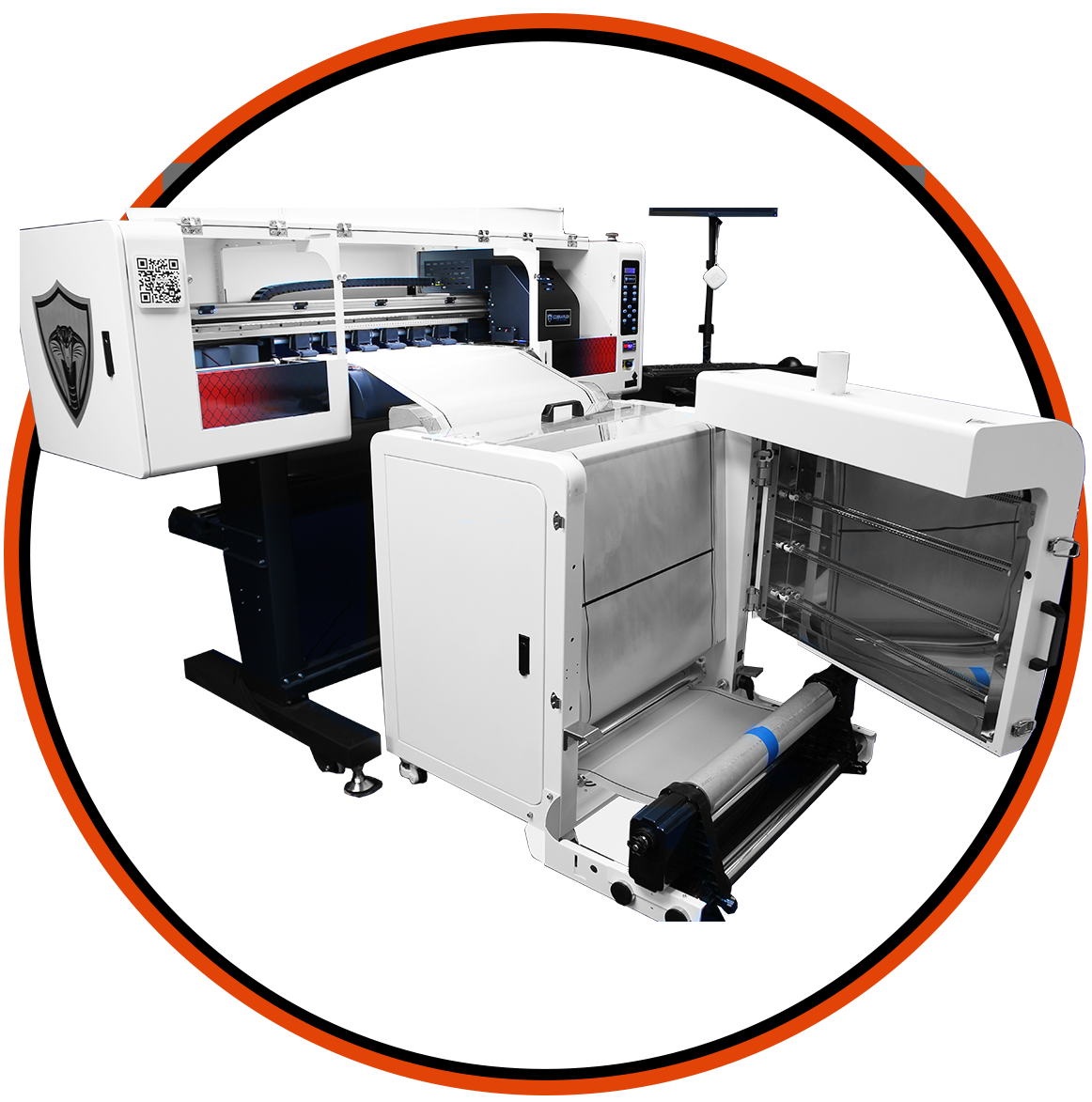 Powder solution for PET transfer film: You can now print with a 24-inch unit that prints full CMYKW inks.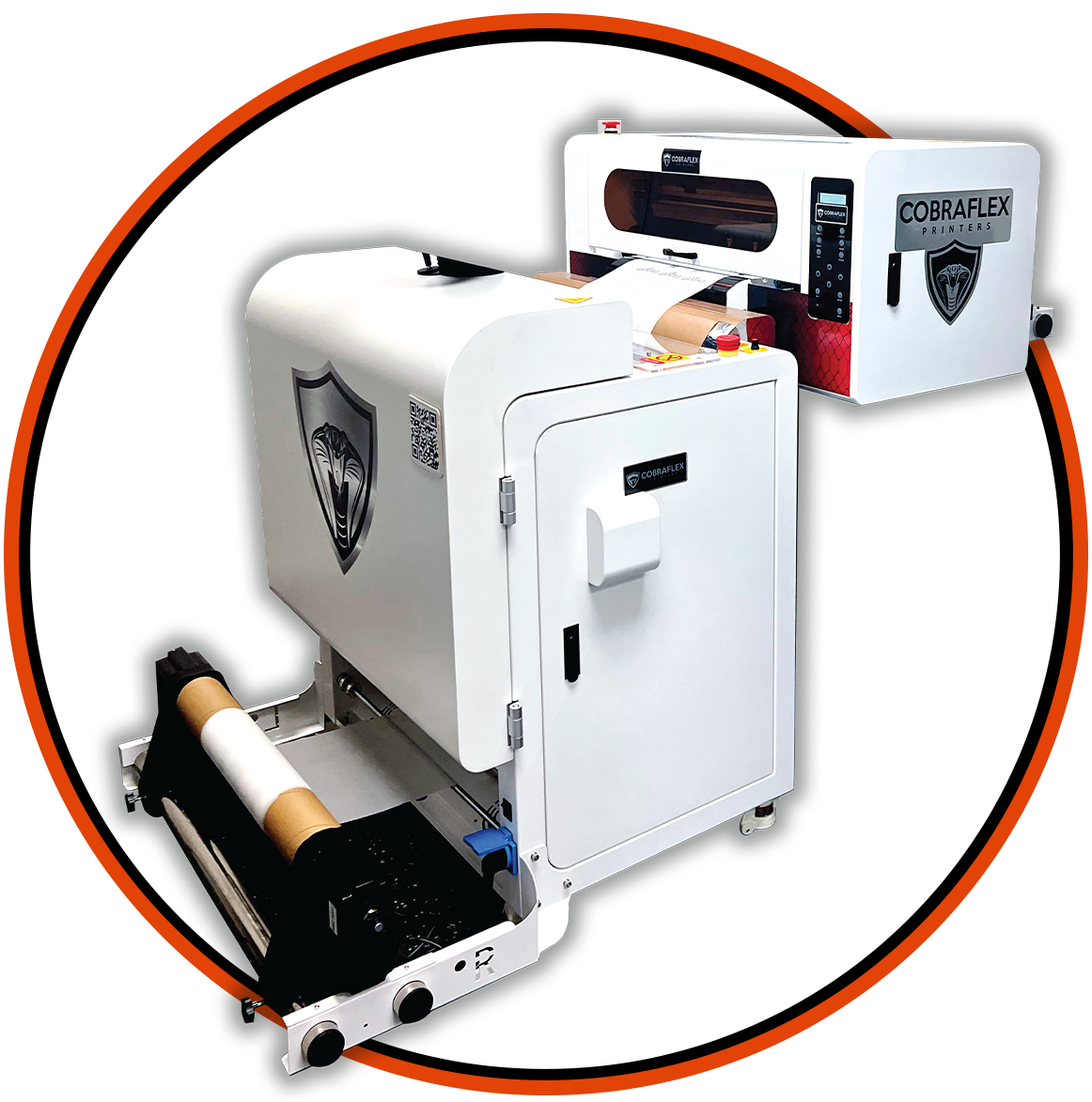 Printhead: 2*Epson XP600
Printing Speed: 4.5m²/h
Print Width: 30cm (12 inch)  
The Cobraflex 50 Inch Wide King Cobra
The largest No Powder DTF Printer | 1850 12×12 Inch Prints in 8 hours | Digital controls to stabilize temperatures
CobraFlex™ Direct To Film flexible printers
Cobraflex commercial printers has set the bar for the highest output and highest quality flexible digital transfer Printers.
 Cobraflex Printers has created the largest dealer network in the country for our  complete line of DTF and no powder DTF Printers TM 
A Cobraflex DTF Printer is a state of the art printer that prints directly on specialty films with the highest quality prints possible to the direct to garment screen print and promotional product industry.
Need to Know
Before you Buy
Proper environment
for operating CobraFlex Printers
This is not a suggestion, it is mandatory for optimum manufacturing on CobraFlex printers. No Powder CobraFlex Printer Must be in a climate-controlled...
CobraFlex power and operating specifications
Model CobraFlex(NP) 24" & CobraFlex(NP) 50" Print Head 3pc *Epson I3200 Printing Speed 24" 24" 320/2400 4pass 100sq Feet Per Hour 24" 720/1800 6 Pass 85sq Feet...
Washing instructions
In order to get best wash results of your no powder DTF or powder transfer prints and apparel we recommend turning your garments inside out before you wash. Wash using cold...

Air Pneumatic heat pressing instructions
Pneumatic/air heat press is necessary for this application. A high amount of pressure is required to apply the transfer to the substrate or garment. The high amount...
Looking to take your screen print, embroidery large format or
promotional product company to the next level.
Try Direct to film apparel printing
Become a Dealer
Count on CobraFlex, be involved in the selling, and create a premier experience for your customers. The entire team will be right behind you with the best printing products on the one hand and expertise on the other.