M&R DFT - 24"- P / NP

The only Powder and No-Powder combo DFT printer in the world.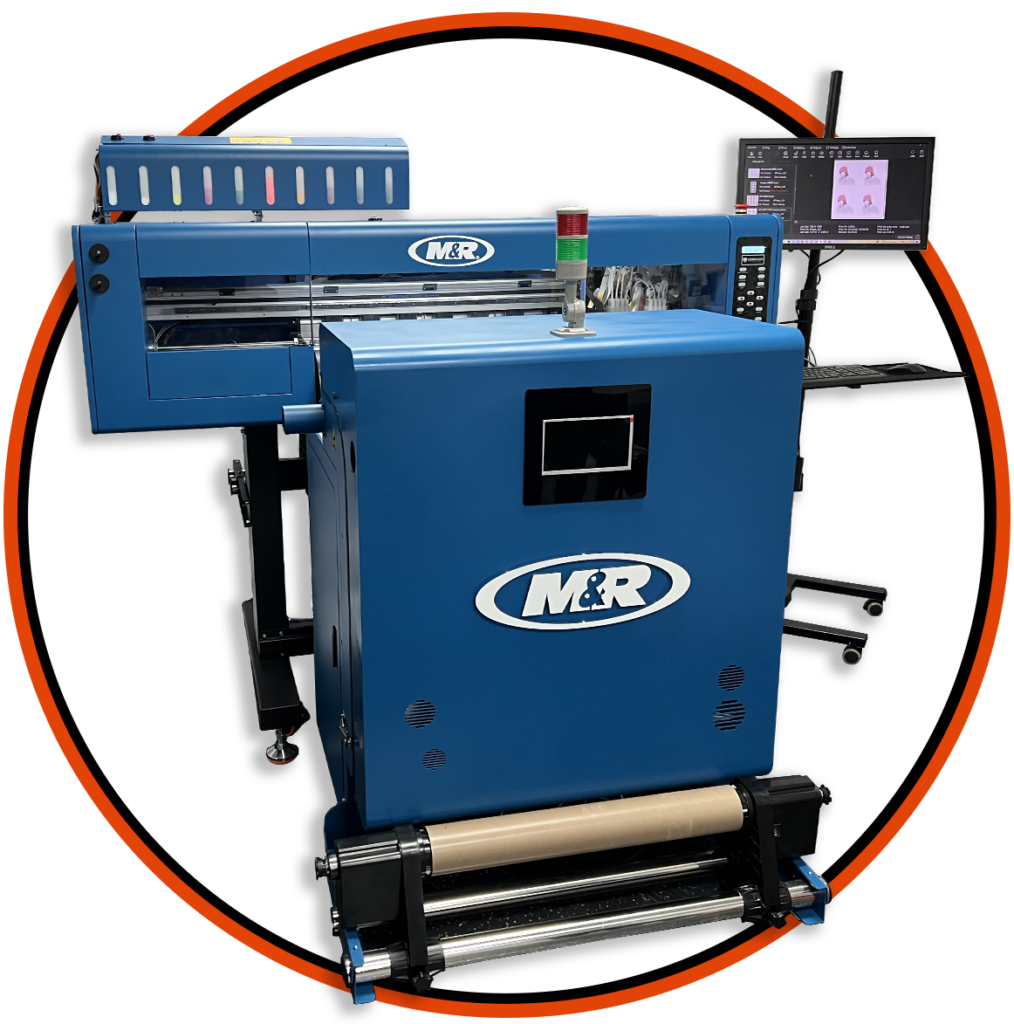 The Only Powder and No-Powder Combo DFT Printer In The World. This Patented Technology Encompasses :
·       Industrial-built printer and drying systems.
·       Dual powder & no-powder dryer systems.
·       Full safety system on both printer & dryer (Sensor/alarms to notify operator).
·       On-board microcomputer controlling:
 1. All access doors have safety switches.
 2. Temperature & Humidity Real-Time monitoring.
3. Real-Time dryer temperature controls.
 4. Real-Time ink level control with alarm.
 5. Full safety lighting.
 6. Multiple-level safety warnings.
·       Auto tension film roller with autocorrect.
·       Printer stand is equipped with a tripoint leveling system.
·       Programmable auto-cleaning feature, while the printer is inactive.
·       Clear polycarbonate printer doors to monitor printing.
·       Patented jet-able liquid adhesive through a print head.
·       Powder shaker is a brushless system that eliminates static electricity, which allows the use of the thinnest powder on the market.